Trusted & Accredited Roofer in Wolverhampton
Commercial & Residential Roofing Services

All Types of Flat Roofing

Roofing Repairs & New Installations

A Professional Roofing Service You Can Trust

Welcome to Dryfix Telford, NFRC award-winning roofer in Wolverhampton, Telford & Shrewsbury. Dryfix Telford provide a full range of roofing services for residential and commercial properties including: traditional slate roofing, roof maintenance, flat roof work, specialist joinery and much much more. Our Wolverhampton roofers are happy to visit your property to discuss your requirements and provide a free estimate. We have over 20 years' experience in the roofing industry at all levels and specialise in roof maintenance and renewal for the homeowner. You can rest assured Dryfix Telford are the best roofing company to care for your roof and we are proud members of the National Federation of Roofing Contractors (NFRC) & Check a Trade with local verified references available online.
Our Key Roofing Services
Torch on Felt Roofing in Wolverhampton
When the individual layers are rolled out and heated using propane gas torch till the point where they all melt and fuse into one, it is known as Felt Roofing. During this process, there is no air or moisture vapour present that might get trapped between the layers, as it might result in the formation of blisters and bubbles in the days to come. Generally, three layers of felt are made use of and the edge layer is made using green, grey or there is an application of brown torch on the mineral felt.
Felt Roofing is considered to be highly durable as the top layer is made of woven polyester, enabling the structure to withstand the harsh extremities of weather.
FibreGlass GRP Roofing in Wolverhampton
FUsually, people in Wolverhampton do not opt for traditional flat roofs owing to the extremities of weather as the roof would not last for long and there is a rapid degradation of quality when traditional roofs are used. However, recently due to new technology being used in the development of glass fibre roofing product GRP, it has grown popular to be an alternative for the conventional flat roofing material and as of now, it is the best watertight solution for any type of flat roofing issues.
Dryfix Telford work with high levels of professionalism to ensure that the roof appears attractive, watertight and also comes with a guarantee of 25 years. By working with our qualified roofer in Wolverhampton, your property will be safe and you do not have to worry about it for a long period.
GRP roofing is the newest technology in the market and has been tested and tried extensively, due to which we give a guarantee of 25 years.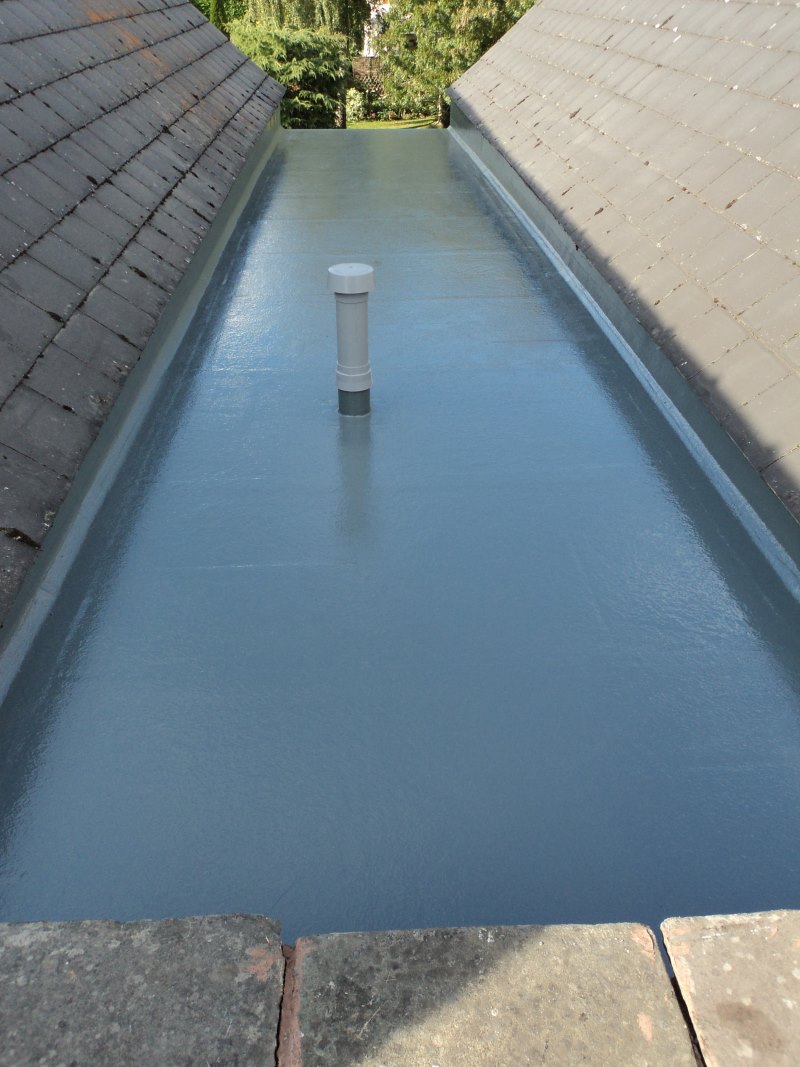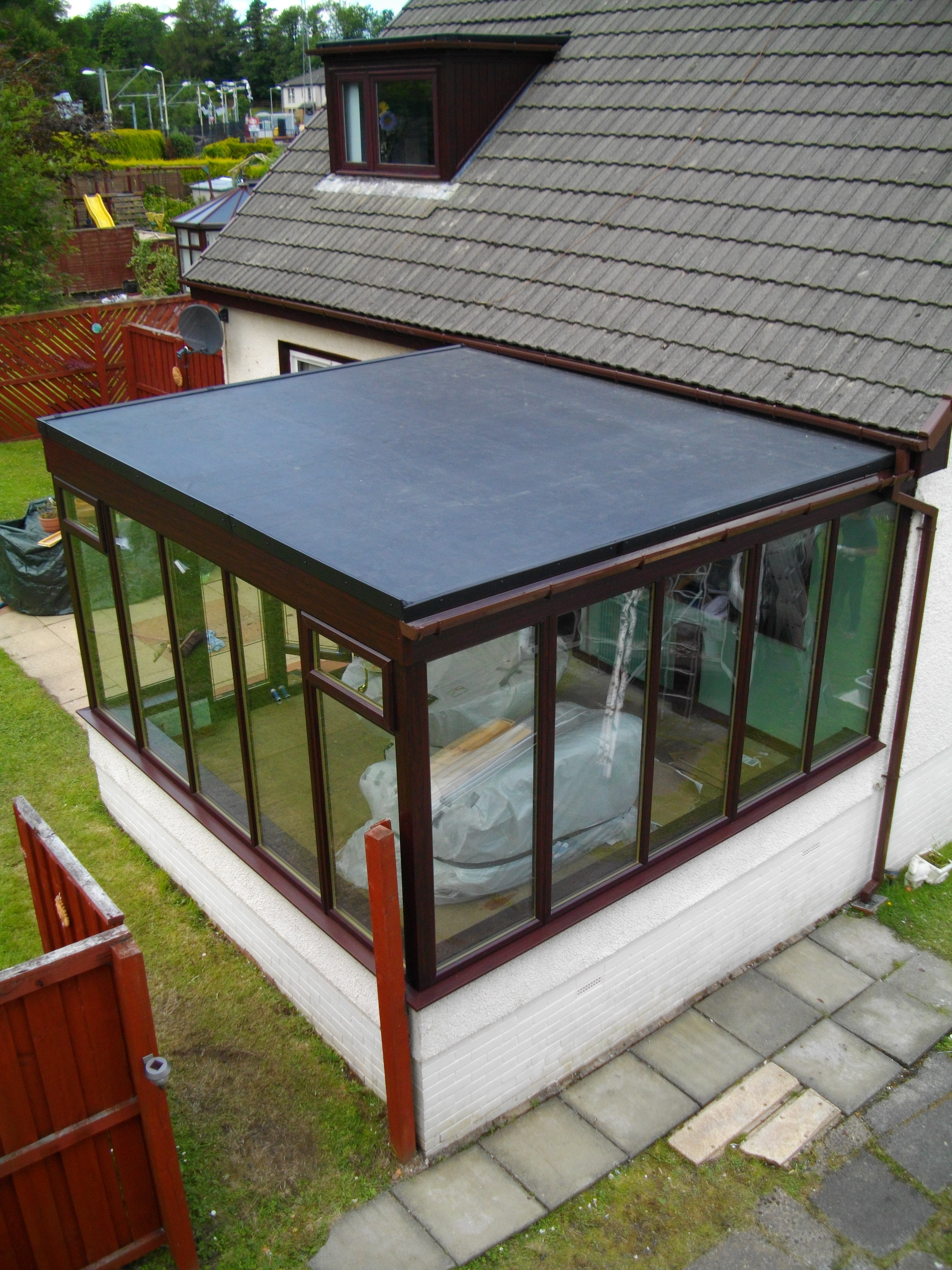 EDPM Rubber Roofing in Wolverhampton
Ethylene Propylene Diene Monomer, or EPDM, is a roofing system that we specialise in and carry out the installation and maintenance of roofs. It is highly tough and is resistant to harsh weather conditions too. This rubber roofing solution is designed in a way such that it outlasts all other conventional methods of roofing. Our roofers are highly experienced in handling EPDM roofing in Wlverhampton and we carry out high quality work with this material.
The product has been tested extensively and we assure that EPDM is one of the best flat roofing systems available in the market. EPDM is highly preferred as it can withstand water, snow and fire and offers a high level of flexibility too. On successful completion of the roofing, the final finishing and appearance also look excellent.
Roof Repairs in Wolverhampton
We offer an economical roof repair service in Wolverhamton, which if unattended, might snowball to a major expense. The maintenance work we carry out comes at a cheap price and is super quick. We transform your roof into the best condition within a short span and immaterial of the harsh climate, your roof will stay safe and perfect. Ensure that you carry out regular maintenance and checks for missing or cracked slates on your roofs and replace them immediately.
What you have to look out for?
Ensure that you inspect the roof often and check if there are any storm damage repairs required, such as:
Damaged and cracked chimney pots.
Missing or cracked tiles and slates.
Deteriorating flashing.
Cracks or splits on flat roofs.
Deterioration which may lead to ingress of water
Contact Dryfix Telford
We've been in business for 20 years, so we must be doing it right. We buy most of our materials in bulk from reliable suppliers who ensure is of quality which is worthy of the good workmanship guaranteed of Dryfix Telford. We specialise in all aspects of Roofing work, chimney repairs, leadwork and UPVC Fascias, Guttering, Fibre glass over door Canopies and all building work.
No job too Large, No job too small, so if you need a trusted roofer in Wolverhampton just give us a call.