Rubber Roofing in Telford
Firestone rubber roofing in Telford is a fantastic solution for redesigning flat roofs like extensions, verandas, garages, dormers, porches and garages or car ports.Firestone rubber roofing in Telford is very durable, with a life expectancy of up to Five decades and copes very well with high or low temperatures while offering resistance to ozone and UV rays.Contrary to other types of flat roofing, no flames are used during the installation process. It's nearly maintenance free once installed and it is eco-friendly.Firestone rubber roofing is available in large, seamless sheets of up to 6m in width, which means nearly all small household roofs can be covered in just one piece.
A Trusted Flat Roofing Solution
WThe product has been thoroughly tested and since 1980 and Firestone rubber roofs can be laid on practically any old roof provided the roof decking is sound and the current structure can hold the load of the new roofing system.
If the roof should get damaged it can be very easily repaired simply by applying a sheet of rubber flashing. Once installed by a qualified installer the roof has a 25 year guarantee..
We are able to install a new or replacement flat roof for you, there are lots of benefits :
Superior Durability and Longevity
Easy and quick Installation
Features of Firestone Rubber Roofs
Firestone RubberCover™ EPDM membranes offer tremendous resistance to UV radiation which can often be a worry with flat roofing membranes. Also what stands it apart from several cold application flat roofing products is it can be applied in high or low temperatures – you can stand on the membrane immediately, so tiling intersections or general finishing can be executed immediately and often smaller roofs can be completed in 1 day.
Longevity
Firestone rubber has a life expectancy of up to 50 years. There are millions of roofs throughout the world standing testament to the length of Firestone EPDM membrane's demonstrated performance. This is not a new product or system, so it literally has been tried and tested.
Seamless
Firestone RubberCover™ EPDM membranes can be cut to order in large, seamless sheets of up to 6.10m in width. Most small home roofs can for that reason be covered with one single sheet, without any seaming on site as all seams are factory formed.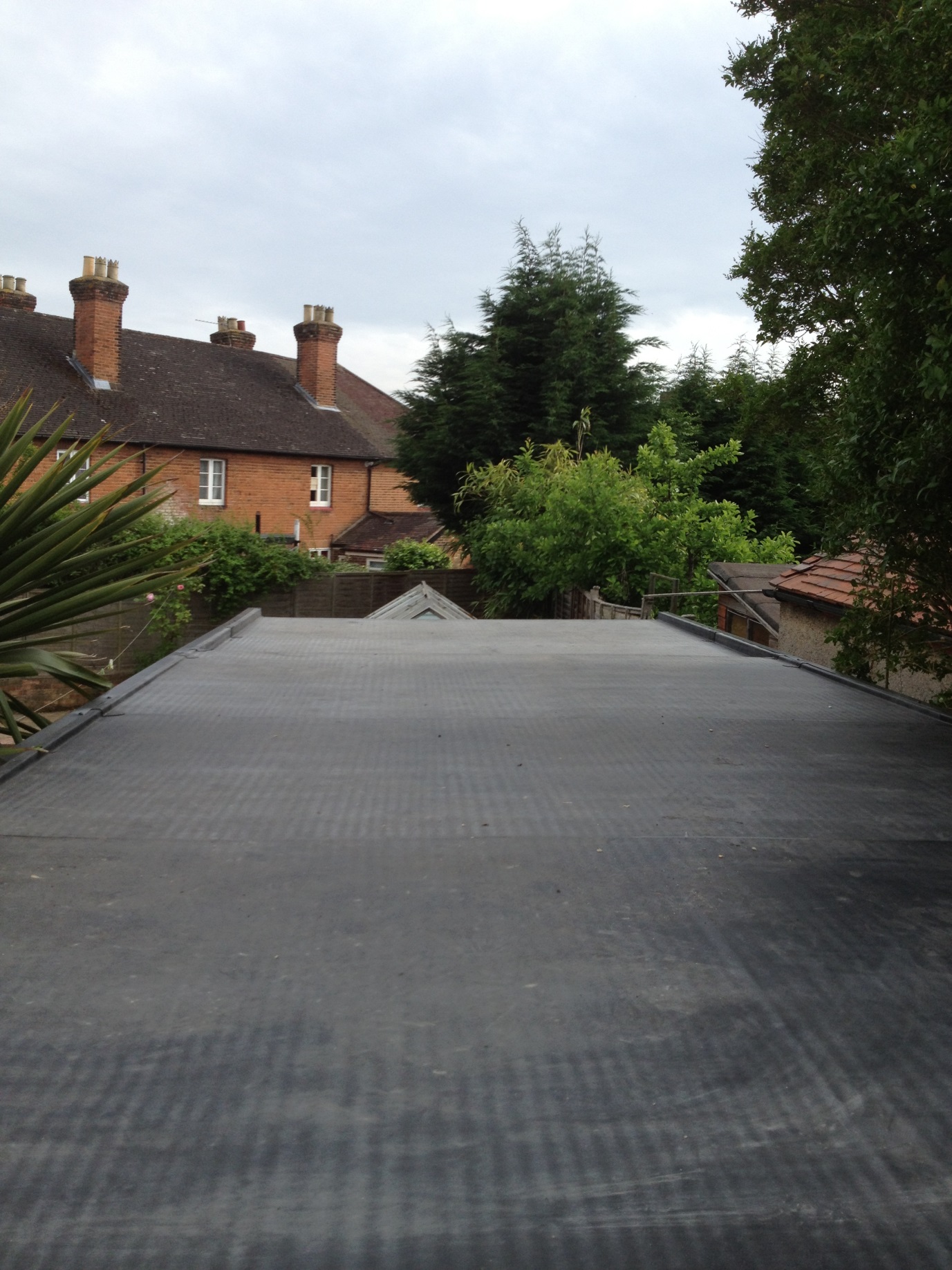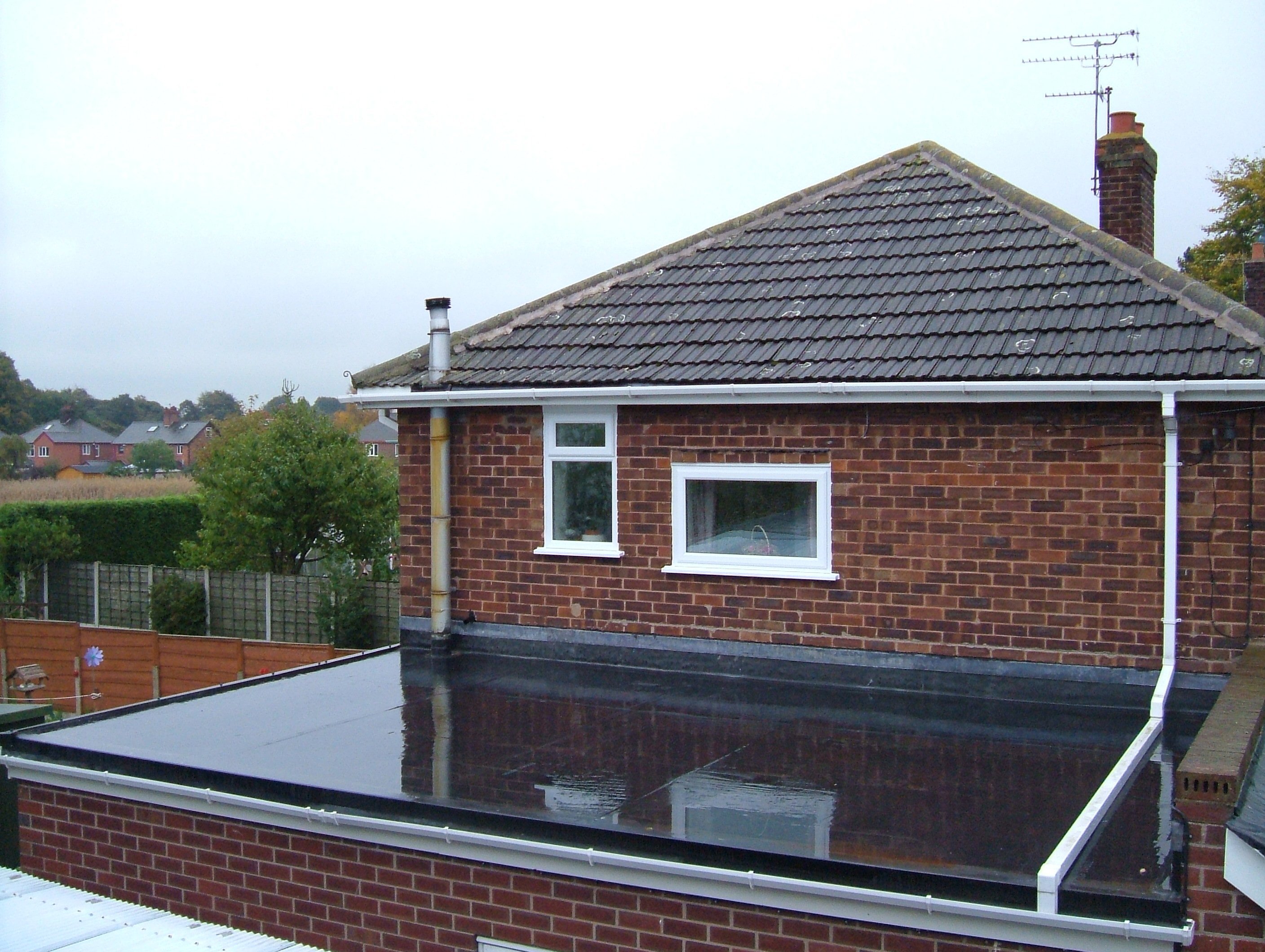 Flame-free
Installation of Firestone RubberCover™ EPDM membrane is quick and clean and requires no heat and thus no hot works permit. It requires no flame, as the membrane is always fully adhered to the substrate using a cold applied cement adhesive.
Maintenance Free
Firestone RubberCover™ EPDM membranes require no real maintenance, once installed. Once the job is finished, you can rest assured without worrying about your flat roof. Rubber roofs are also recognized by surveyors as longer lasting, so a rubber roof can even add value to your property and make it easier to sell.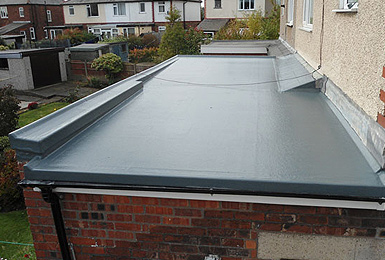 Contact Dryfix Telford
Eco-friendly Firestone RubberCover™ EPDM is an effective method of recycling and when used as an overlay system, will save on landfill.
Highly flexible – Firestone RubberCover™ EPDM membranes always remains highly flexible, even at low temperatures and after ageing. What this means is it can deal with all weather variations and be fitted all year long. The membrane has over 300% elasticity to accommodate for thermal and building movements.